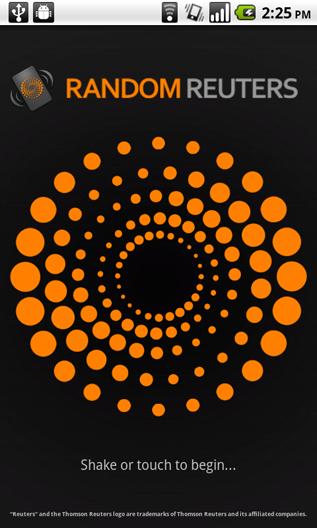 This app was conceptualized, designed, and developed by Joe Nicosia and Paul Burke, specifically for the StreetApps Challenge.
The idea behind Random Reuters is found productivity. Its an engaging and enjoyable way to learn about companies when you're on-the-go.
Who knows? You may learn about the next big thing from Random Reuters!
Using the Thomson Reuters Knowledge Direct API and Yahoo Finance API, Random Reuters will show you all types of information of randomly-chosen companies.
You can save companies for offline viewing, as well as easily share them with friends via email, sms, twitter and more.
Be sure to watch the video below, for a demonstration of Random Reuters in action.